About Workforce Solutions
Quick Links for Employers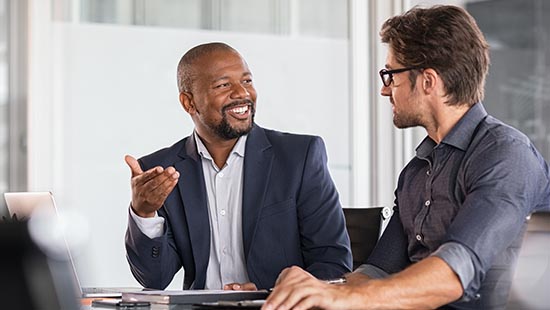 Would you like to schedule an appointment?
Speak with a Workforce Solutions specialist to obtain a solution tailored to your needs.
Whether you're looking to grow your workforce or advance your career, stay up-to-date on what's happening in the Gulf Coast region.
Workforce Solutions
Workforce Solutions is dedicated to keeping the Gulf Coast region a great place to do business, work, and live. Our employer-driven, people-focused approach elevates the economic and human potential of the region to attract and retain the best employers, afford everyone the dignity of a job, and remain indispensable to the global economy. As the public workforce system for 13 counties in the Houston-Galveston region, we work in tandem with the Texas Workforce Commission and the statewide Workforce Solutions network to maintain the state's largest job-match database – www.WorkInTexas.com.